Revolutionary biomaterials
for forward thinkers.
Performance
meets possibility.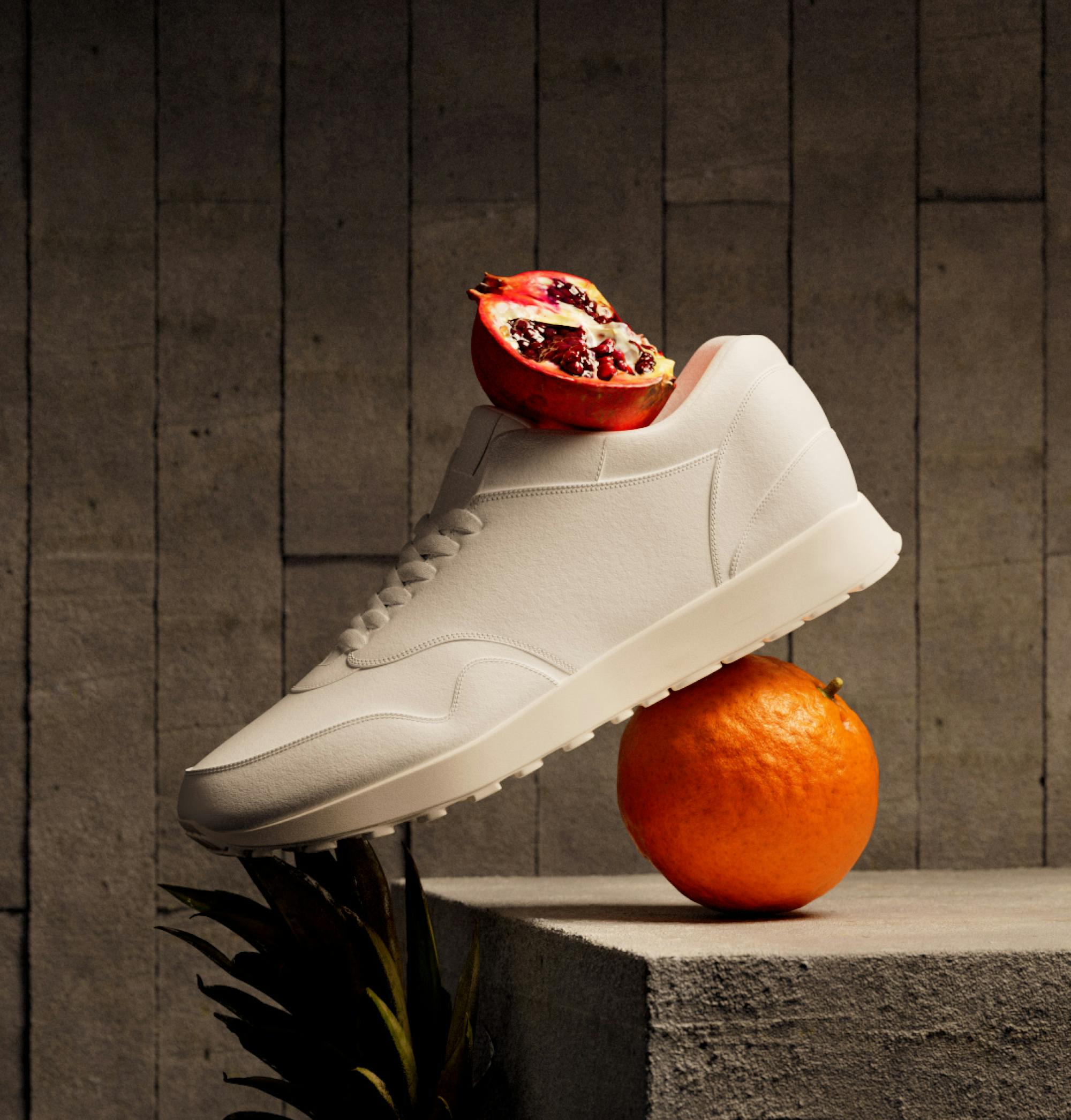 Using cutting-edge technology modeled on nature's own design, Polybion™ creates premium, high-performance biomaterials from fruit waste.
We are growing a better future one cell at a time.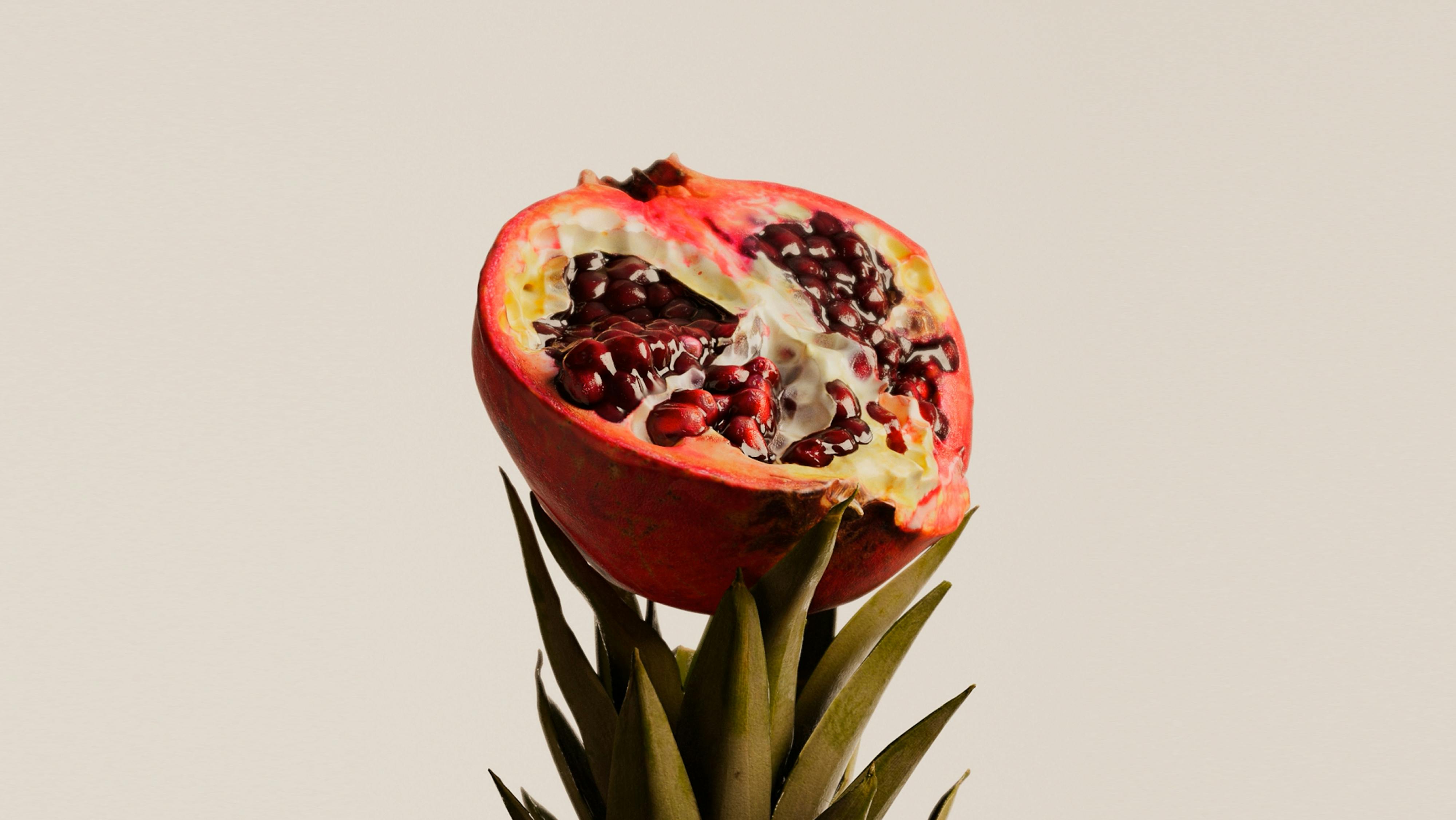 From linear to circular
From leftover to constructive
From leather to Celium™
We believe biology is the best tool to face our global challenges. We use locally produced agro-industrial fruit waste as raw material to craft a sustainable leather alternative. By manufacturing with the building blocks of life and circularizing supply chains, we produce a superior material while prioritizing our planet.
Natural systems are cyclical; waste becomes nutrients that initiate new growth. By learning from nature, Polybion™ developed a production model that is not linear but a loop, simultaneously alleviating three major environmental problems: livestock, food waste, and plastic. This represents a paradigm shift from centuries of resource-mining practices to the regenerative cultivation of resources. Polybion™ is proud to be leading this charge.
Founded by brothers Axel and Alexis Gómez Ortigoza with Bárbara González Rolón, PhD, Polybion™ is a diverse group of biotechnologists, chemists, biologists, engineers, financiers, creatives, designers, and political scientists. We take inspiration from natural processes and organisms, and we share a common dream to create a better world.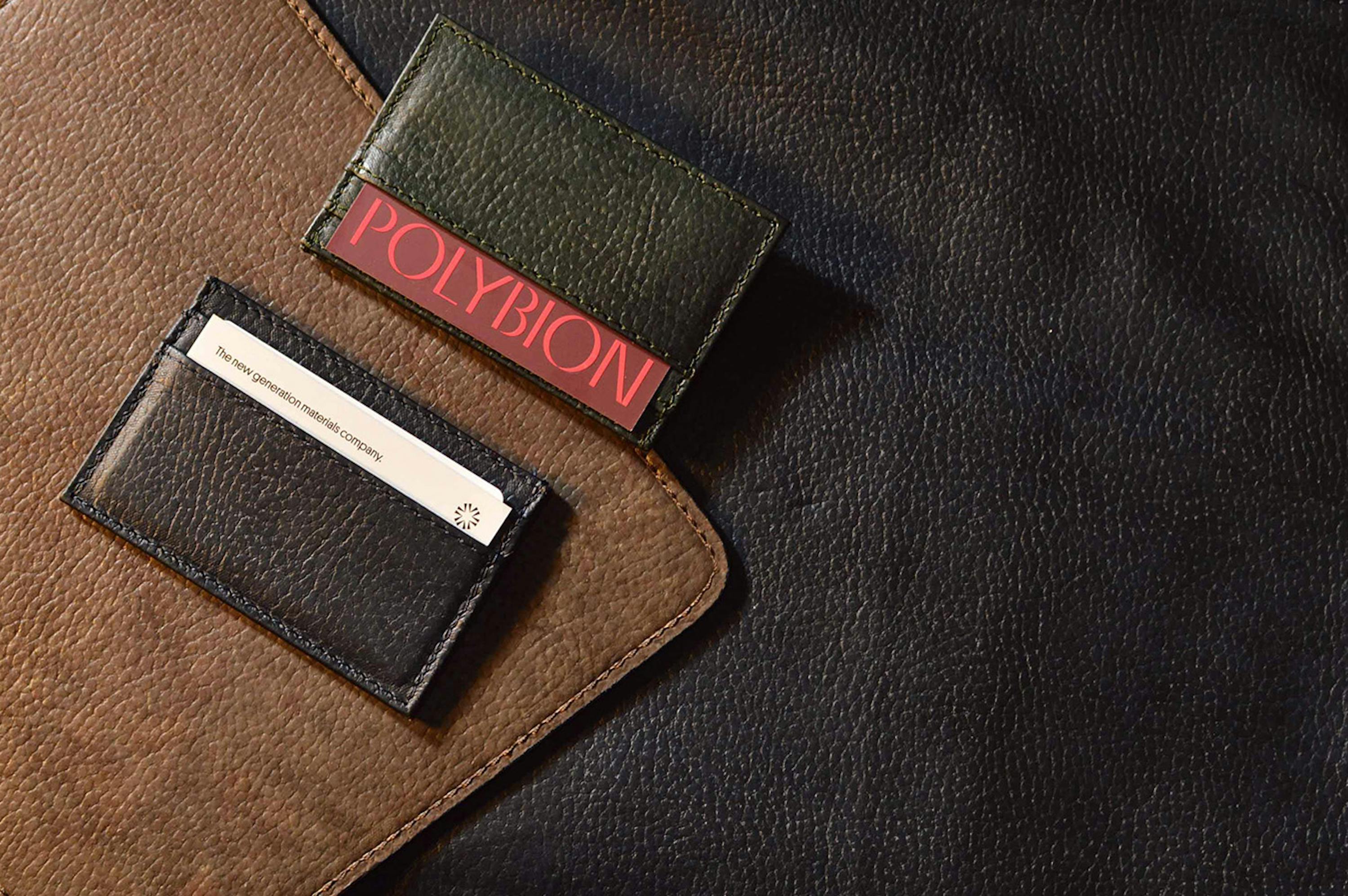 Impact requires scale
Bio innovations and sustainable solutions face a common challenge: scalability.
Most leather consumer goods today are either animal-based or petroleum-derived, and by 2030, the consumer class will reach nearly 5 billion people. Next-generation materials can only impact long-term global sustainability if they are affordable and available on a mass scale.
Scalability is at the core of Polybion™'s premise. Industrializing cellular agriculture to grow our leather alternative  Celium™ has been a cornerstone of the company since its inception. With this mission in mind, we built FOAK (first-of-a-kind) I, the world's first industrial-scale facility for the production of bacterial cellulose. FOAK I will reach an annual production capacity of 1.1M sq.ft of Celium™ by the end of 2023. That's the equivalent of 275,000 luxury handbags.
The next industrial revolution comes from nature.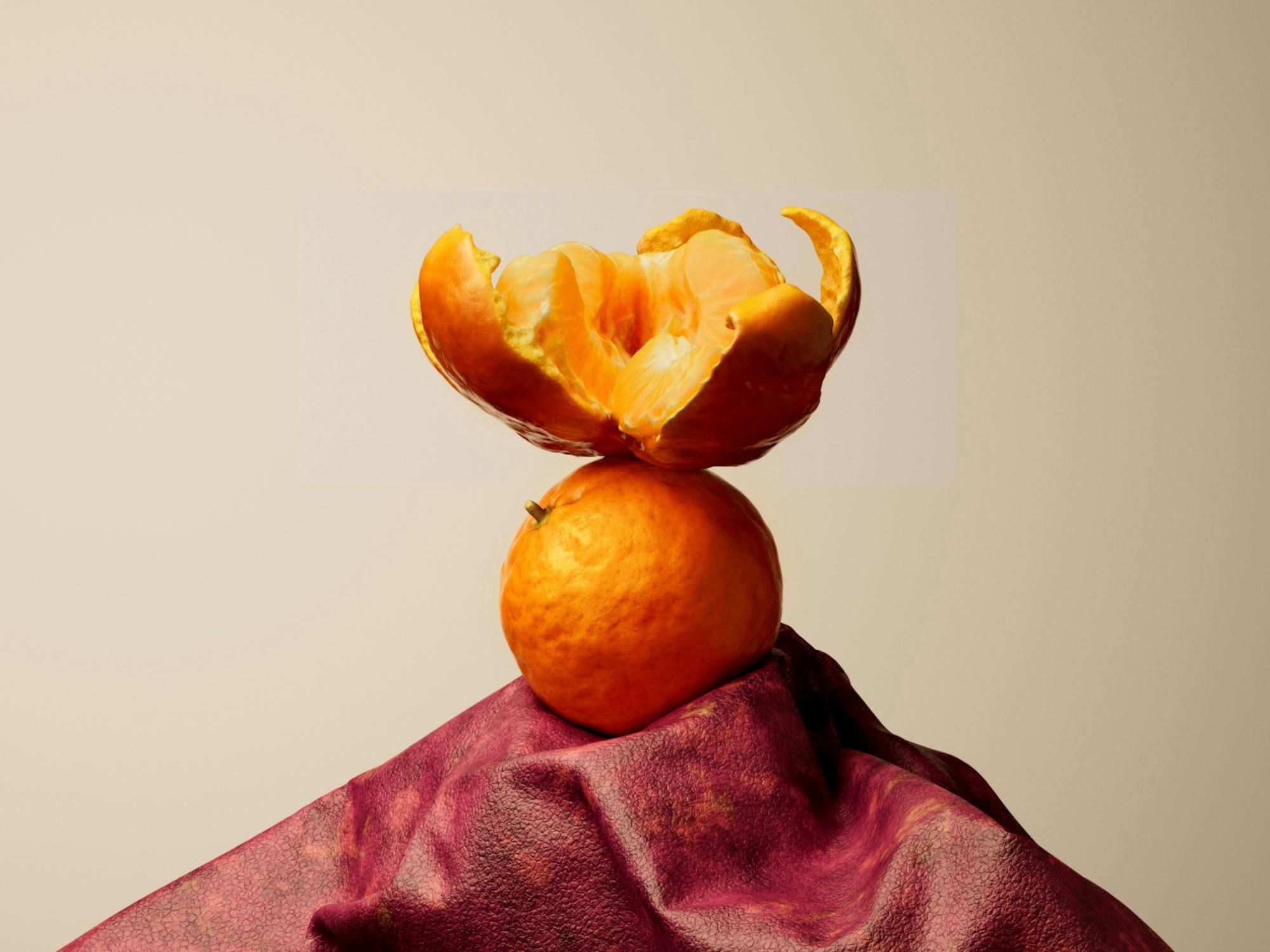 Celium™
Cel (derived from the word cellulose, the most abundant organic polymer on Earth) + ium (the Latin suffix used in chemical elements)
Celium™ is a premium alternative to animal-based leather and petroleum-derived synthetics composed of bacterial cellulose. A versatile textile with endless design possibilities, it can be customized by color, graining, embossing, and water resistance—all while preserving its exceptional strength. 
Vegan and organic, Celium™ weighs less than cowhide, and we control the thickness through its growth, making it easy to tailor. Due to its biological nature, each piece of Celium™ is unique and distinct as a fingerprint, lending it the hallmark of luxury.
Nature chose cellulose to structure many of its most precious creations. We've captured that wisdom in Celium™.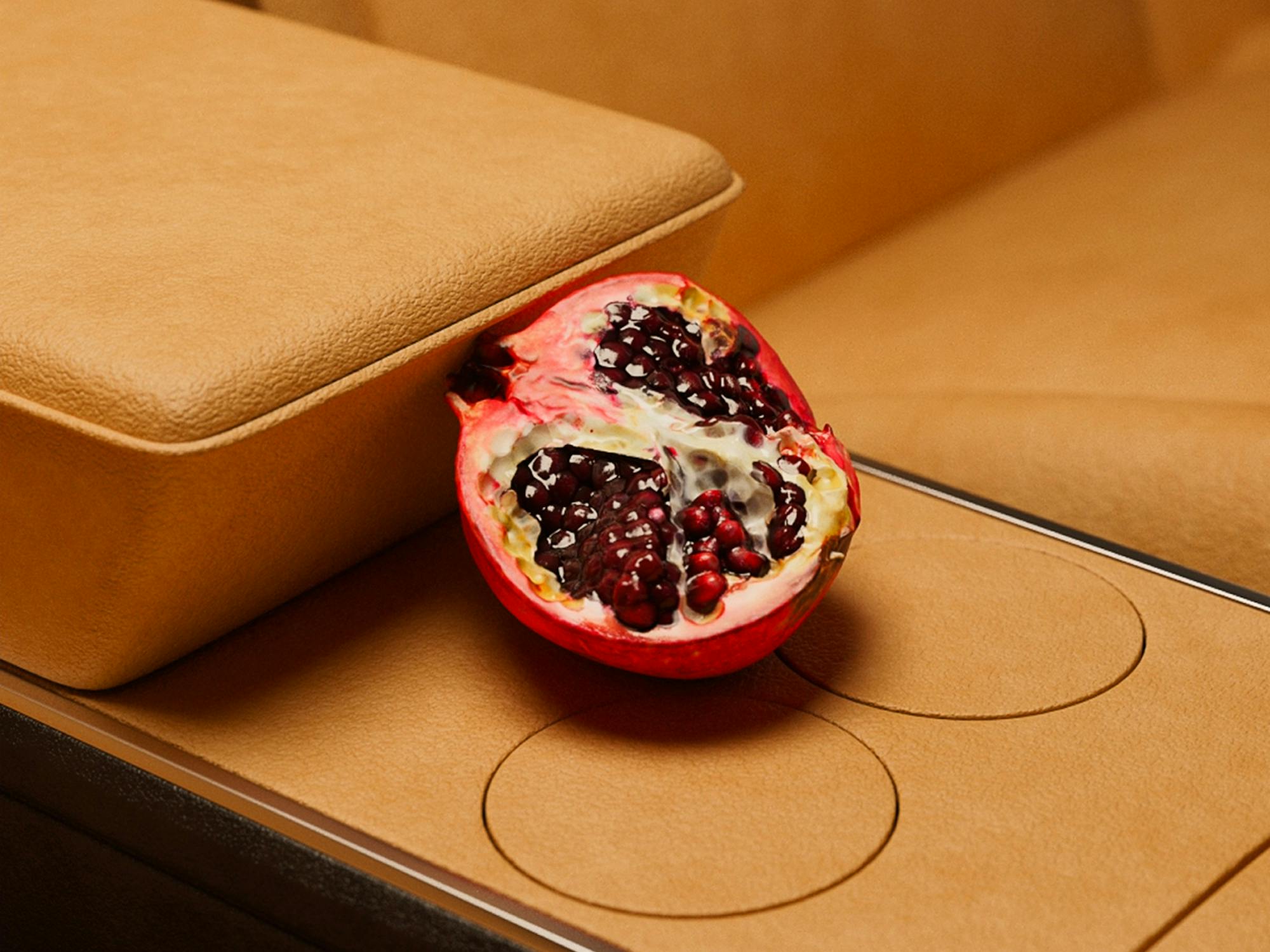 Technology
We industrialized cellular agriculture to biofabricate Celium™. Combining material science with bioengineering, our technology is scalable, modular, and high yielding.
In cellular agriculture, cells from fungi, bacteria, or mammals consume nutrients in a sterile environment that promotes growth. We grow Celium™ by feeding bacteria with agro-industrial fruit waste. But first, we set up the perfect environment for the cells to self-organize and they create the cellulose structure as a metabolic by-product. Once formed, Celium's cell-based membrane undergoes a sustainable stabilization process to achieve its high-performance characteristics.
Our production model is EPA, REACH, and ZDHC compliant and concentrated within a 30-mile radius, dramatically reducing our carbon footprint. There is currently enough of the fruit waste we use to produce 168,000,000 square feet of Celium™ annually (and we have identified three other types of local fruit waste equally abundant). With zero hazardous chemicals released in any part of the process, nor significant biomass outputs between growth cycles, Celium™ is as circular as it gets.
Polybion and GANNI Fabrics of the Future Unveil Stunning Bacterial Cellulose-Made Blazer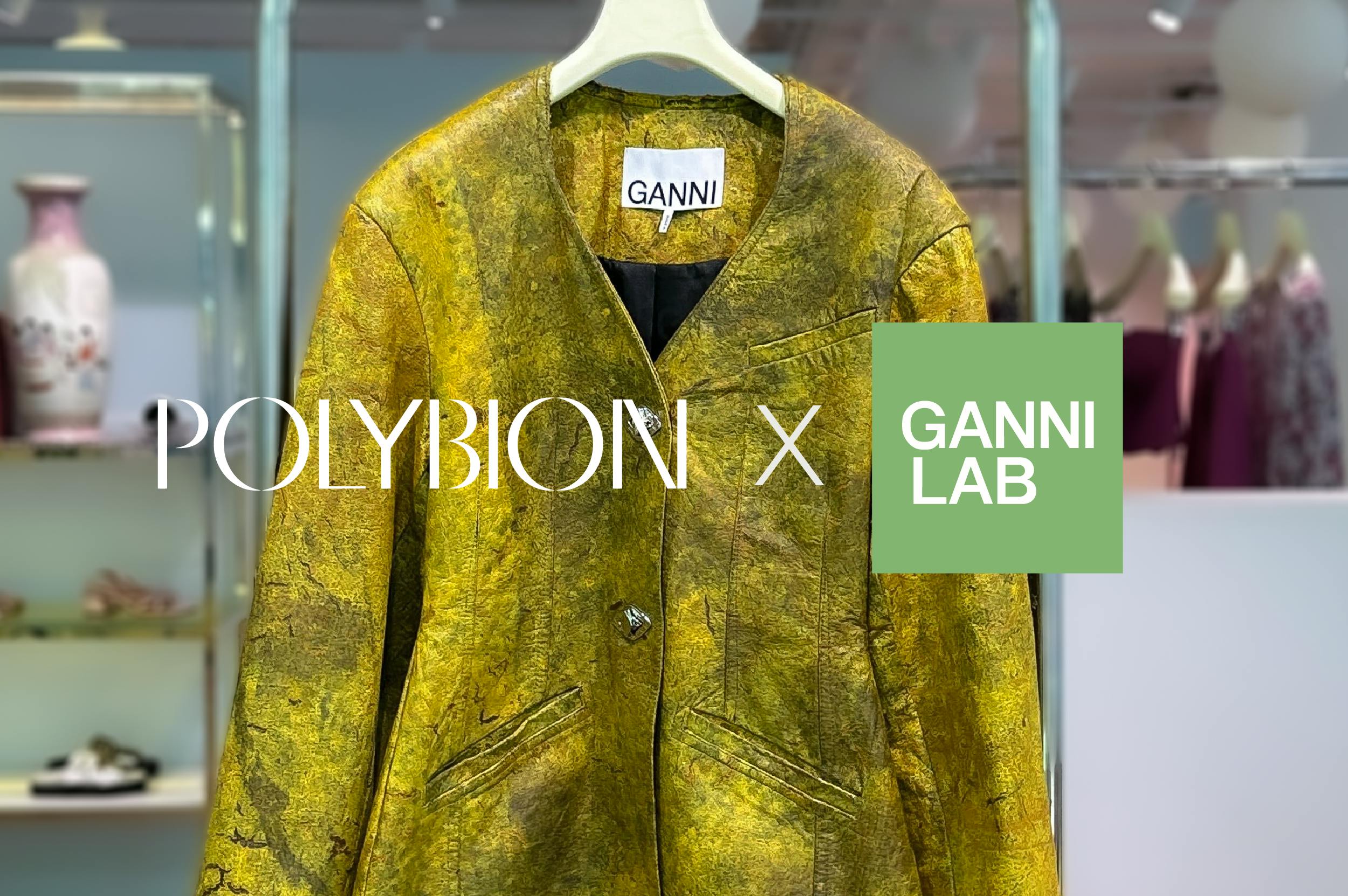 Published on
July 17, 2023
Copenhagen, Denmark (July 18, 2023)
GANNI Fabrics of the Future, the research and development arm of the Danish fashion brand Ganni, announced it will showcase a blazer made with Celium™, a bacterial cellulose leather alternative developed by Polybion. The blazer will be displayed at GANNI's HQ Flagship store in Copenhagen from June 27 to July 1, 2023, during the Global Fashion Summit.
Celium™, grown from agro-industrial fruit waste, embodies high-performance qualities such as strength, lightweightness, and breathability. This versatile material serves as a foundation for crafting exquisite fashion garments of exceptional quality. 
Through the exhibition of a Celium™-made blazer, Ganni showcases the transformative potential of bio-assembled leather alternatives in creating exceptional fashion pieces and serves as a powerful reminder of the presence of innovative solutions that warrant recognition. This initiative fosters awareness, ignites inspiration among fellow brands, and actively promotes research and collaboration, all in pursuit of sustainable fashion innovation.
Incorporating a mesmerizing marbled-yellow Celium™ canvas with forward-thinking aesthetics only known to bacterial cellulose, the blazer effortlessly captures GANNI's iconic design elements demonstrating the material's remarkable performance and unique appearance.
GANNI's embrace of Celium™ as a leather alternative reflects their dedication to pushing the boundaries of fashion while staying true to their sustainability values. By featuring the Celium™-made blazer, GANNI offers a glimpse into the future of fashion where style and sustainability go hand in hand with innovators like Polybion. This bold step serves as an invitation to consumers and industry peers to explore and support alternative materials that reduce the environmental impact of the fashion industry.

About Ganni
Based in Copenhagen and owned and run by the husband-and-wife team of Creative Director Ditte Reffstrup and Founder Nicolaj Reffstrup, GANNI has developed exponentially over recent years with its Scandi 2.0 sense of style, full of personality and contrast. GANNI is all about making the community who wear their clothes feel even more confident and capable of anything. GANNI has offices in Copenhagen, London, Paris, New York & Shanghai, and is represented in more than 600 of the world's finest retailers, as well as more than 40 GANNI stores across Europe, the United States, and Asia. GANNI.com delivers internationally to 35 countries, including Australia, Canada, and South Korea.
GANNI is a B Corp certified company, on a journey to become the most responsible version of itself. They believe it's a moral obligation to do better every day, which has led the brand to collaborate with its supply chain on reducing its emissions as part of GANNI's carbon insetting scheme. The brand publishes an annual Responsibility Report to publicly share its progress and has committed to a 50% absolute carbon reduction by 2027. As part of the brand's ongoing endeavors to choose certified and innovative fabrics, GANNI is committed to having 100% of collections made from certified recycled, organic, or lower-impact fabrics in the future. The brand has discontinued the use of virgin animal leather in its RTW line and will be phasing out virgin animal leather from shoes and accessories by 2023.
Media Contacts:
Polybion
Gabriela Irastorza Dragonné
Phone +52 473 137 3719
gabriela@polybion.bio
Press Kit: press@polybion.bio
www.polybion.bio
© 2022 | Polybion S,L | Diego de León, 59 2o C | Madrid 28006 | España